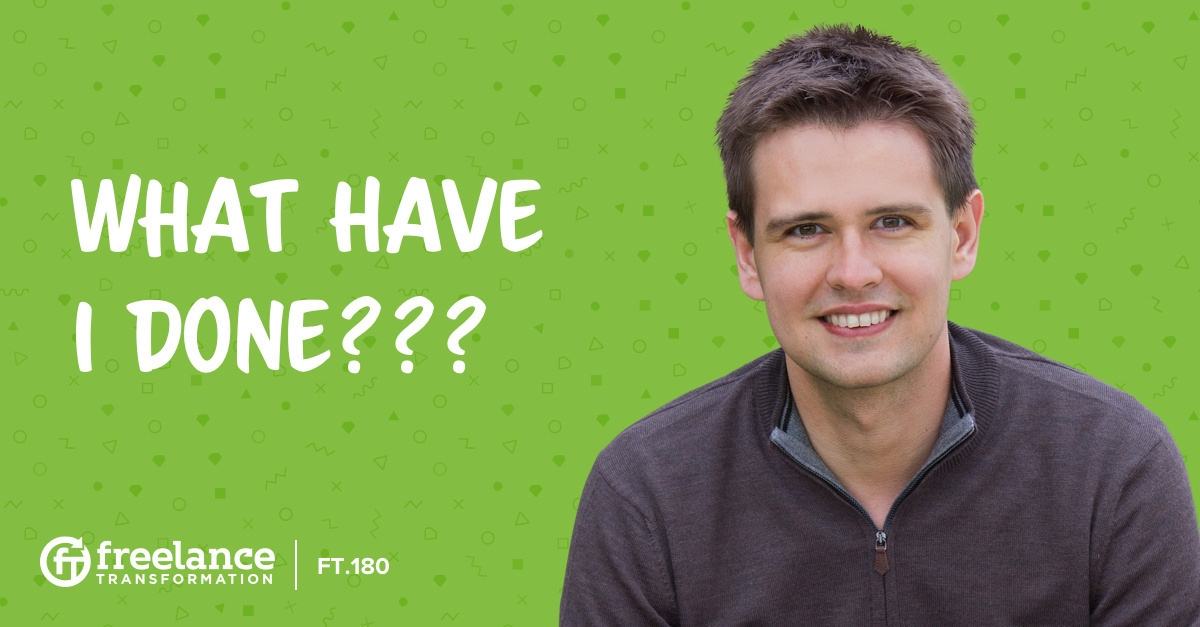 FT 180: What Have I Done???
What's happening to the podcast?
Listen now:
Listen on iTunes Listen on Stitcher
Podcast RSS Feed | Download MP3
Matt shares with us:
Two very important announcements. Brace yourselves, because it's going to be bittersweet.
The Freelance Transformation Podcast is going on hiatus. It's been an amazing three years. We've created an archive of episodes that will help you and future listeners become successful freelancers. But it's time to evolve.
That's where the good news comes in. Putting the podcast on pause means I can focus my energy on my latest project - my new book! But before you start asking questions, realize that the content is going to be a surprise. What I can tell you is that I'll be using my unique experiences to focus on tackling one major problem that plagues modern freelancers.
Any of my dear listeners that are on my email list will be receiving updates. I'll also be sharing a few choice articles written by yours truly on how to build a better freelance business. Because this isn't goodbye.
Exciting things are coming your way, and readers on my email list will be the first to know! If you'd like to sign up, visit FreelanceTransformation.com and enter your email to get access!
Resources mentioned:
---