Hey I'm Matt. My Mission is to Help You Build a Kickass Freelancing Business Around the Life You Want to Live
My "day job" is running the web agency that I founded 11 years ago. Yes, that means working one-on-one with clients, and I love it.
Like many of us that decide to "go out on their own", I wanted freedoms that corporate life just couldn't offer:
To work on the projects that are interesting and create growth.
To enjoy the financial security beyond what a corporate pay cheque can offer.
To have enough time for family, friends, and hobbies.
To be able to travel the world for more than 2 weeks at a time.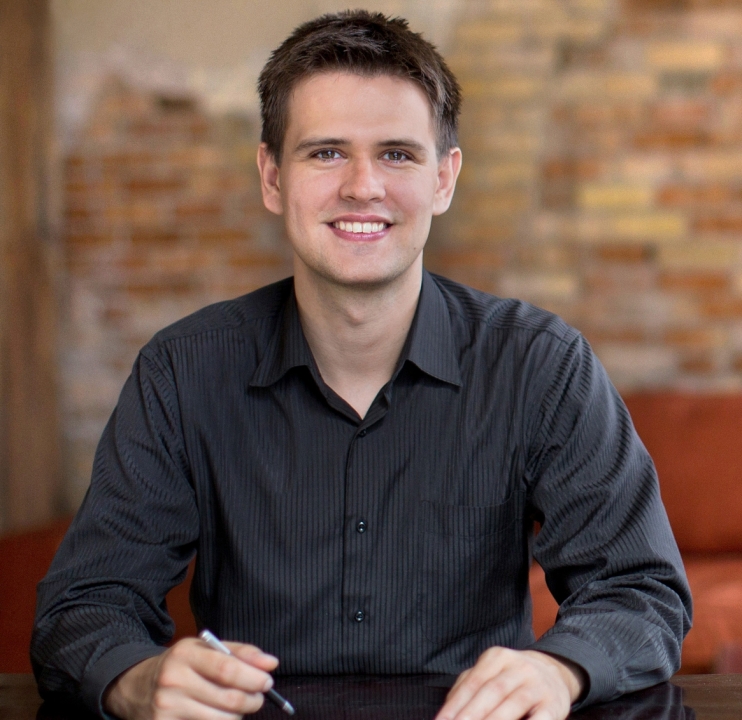 But achieving these freedoms took 7 years of unnecessary mistakes that nearly destroyed my agency, my health, and my sanity.
Like many creative professionals taking this route, I found myself working incredibly long hours, sometimes 12-16 hours per day. I worked hard and produced great results for clients, but I just couldn't seem to earn that much. I was trapped working the hours of a banker for a tiny fraction of the pay.
It took 7 years of feeling stuck and making the wrong moves before I figured out how to transform my business to create the lifestyle and financial freedom I described above.
Enough is enough. You can get unstuck and transform your freelancing too.
Are you a freelancer, consultant, or agency owner who wants to:
Have a steady stream of work and income that you can count on?
Contribute your best most creative work, for clients that value it?
Charge the rates that you actually deserve?
And live a meaningful life that extends beyond just working all the time?
All of this is within reach, and it starts by completely changing how you think about who your clients are.
I didn't fix my business by discovering a magic tactic that all of the really successful consultants keep locked up in a vault like the recipe for Coca Cola. When I first tripled my rates, I did so with the exact same leads that I was receiving before.
But instead of receiving the usual pushback that I would get when I charged far less, these clients were suddenly happy to pay my rates and couldn't wait to sign on the dotted line.
I did this by rethinking what my services actually meant to the client, and who I should be working for vs who I should be turning away (hint: I turn down 80-90% of the leads that I receive).
Get My Guide to Landing Higher Paying Projects for Clients that You Love Working For
Even More Resources to Transform Your Freelancing
This isn't your typical freelancing podcast: I screen my guests carefully and demand that they share the juicey specifics that have worked for them.
Freelance Transformation guests have shared what types of clients they target, how their sales funnel works, exactly how they close big projects, and the brutal truths about the mistakes they made.
This isn't just a podcast, it's an on-going course in transforming your freelancing. New episodes come out every Monday morning.
Subscribe on iTunes Subscribe on Stitcher
Listen to Previous Episodes and Get Show Notes
My Favourite Freelance Transformation Articles
These are some of the best articles to start with:
Note: since my agency is still an active business, some of my most detailed writing is only available for members of my list. There's just some stuff that I can't post in public.
My (Abbreviated) Reading List For Freelancers
I have read well over one hundred business books, possibly many more (I lost count long ago). But there are only a few that I consider essential reading. These are the books that have changed my outlook on business and life.
The common thread between these books, and why they stand out, is that they are all about changing your mindset, not just learning how to do more "stuff".
Million Dollar Consulting by Alan Weiss
I have to admit that I didn't "get" this book right away. I thought consultants were stuffy business people that wore suits to client meetings, advised only Fortune 500 companies, and were all at least 50 years old. It took me a while to realize that I was a consultant too, and when I did, it created a startling change in my business and how I approached my work.
Book Yourself Solid by Michael Port
A modern consulting classic, Michael Port forces you to rethink who you work with, how to think about your rates, and how to systematically find the right clients rather than hoping for the best. I was halfway through rebuilding my agency when I first read this book, and immediately wished that I had read it years earlier.
Listen to the Freelance Transformation interview with Michael Port.
Four Hour Work Week by Tim Ferriss
Say what you will about the title. This book forced me to rethink my entire approach to business and life and helped me create a level of freedom that I didn't think was possible. Not just to avoid work when I want to, but to get to spend time doing the work that I really enjoy.
My Story: How I Rebuilt My Agency into 6 Figure Profits and a Very Different Life
There's more to my story than what I described above. I went from getting into web development while still in university, to deciding I was going to "build a business". I had an office, employees, and learned the true meaning of words like "stress" and "burnout" (hint: they are not good).
If you want to learn what happened, and what I did to solve it, the details are waiting in episode 1 of the Freelance Transformation Podcast:
Get the Full Story in Episode 1 of the Freelance Transformation Podcast.