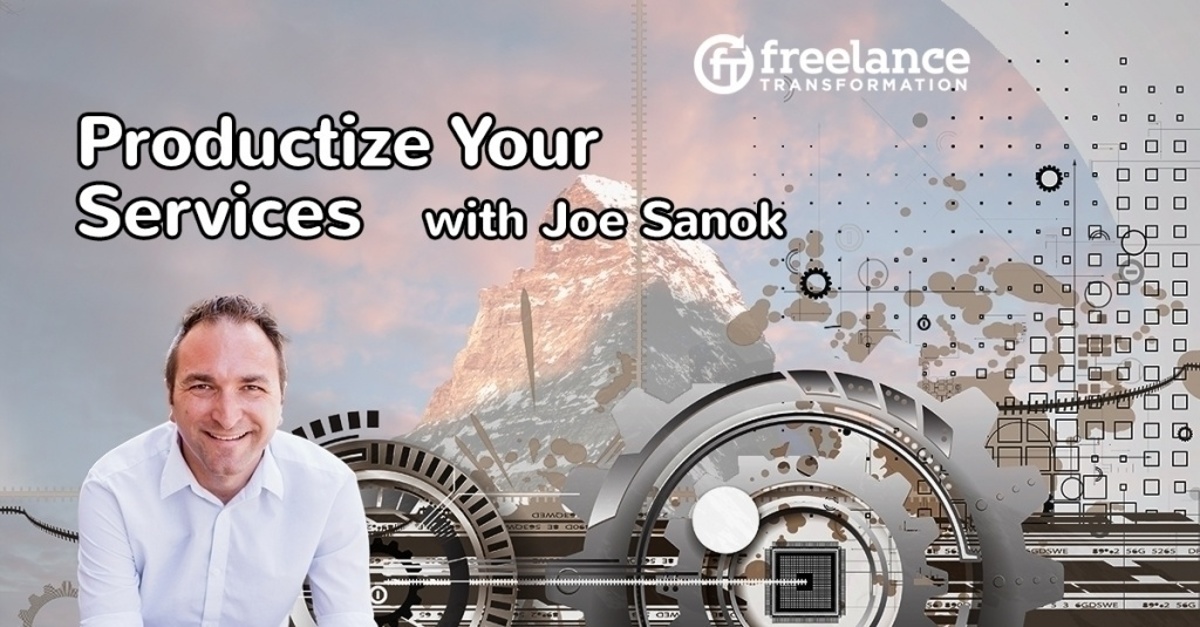 FT 092: Productize Your Services with Joe Sanok
Joe Sanok, founder of Practice of the Practice, shares how you can stop thinking of selling your services as a strictly time for money deal. The secret is thinking about your business as a system that you can build processes around, rather than doing everything yourself.
Joe will be sharing how he built his counselling clinic so it ran without being completely dependent on him, how and why he decided to start coaching other practitioners, how he productized the services that he offers to them, and how he built highly systematized funnels for finding and winning them as clients.
Listen now:
Listen on iTunes Listen on Stitcher
Podcast RSS Feed | Download MP3
Joe shares with us:
Joe is trained as a counselor and a psychologist. He practiced full time as a psychologist, but founded a small counseling clinic on the side, and has since grown to 10 counselors, to help pay off his student loans.
After a few years, he was making the same amount of money at his clinic as he did at his full-time job so he decided to quit the full time job and focus on building his clinic. Since he had the experience of building his own clinic, he also started coaching other healthcare practitioners on how they can successfully start and run their own practices.
Where did he get the energy to work full time, found and run a clinic, and found a coaching service? It's nothing like a year of having a newborn with health issues, a parent with cancer, and fighting cancer yourself to put things into perspective.
Sprints with strong rest times. Joe sprints and works hard during the work day, but relaxes completely with his family on the weekends and evenings.
He values his time and strictly set boundaries on his time. For example, he originally met with clients every night of the week after work. When he decided to spend Tuesdays and Thursdays with his wife, he could only work on Mondays and Wednesdays, but he didn't loose a single client. When you are the best fit for someone, they will make it work to stay with you.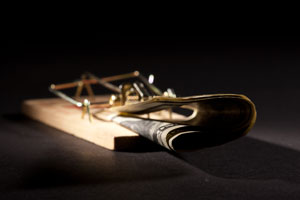 The key to success was getting out of the freelancer's trap: 1 hour = some unchanging amount of money.
This means that the only way to make more money is to work more hours. But that's not true. Instead, you can scale by hiring people to do the work, automate processes, or sell scalable products, packages, and retainers.
Scalability:
A big change for Joe was working nationally and internationally rather than locally. Joe accessed a broader audience beyond the local market where he can charge higher rates and differentiate himself by offering products beyond one-on-one coaching and master-mind groups.
Joe offers free products such as a blog, podcast, and email lists. He also has a $17 weekly email course on how to start a clinic and build authority. He offered a live webinar series for $97 to help people get started as bloggers and has turned that into an e-course.
He also has higher end products with more direct interaction with Joe, such as individual consulting weekly or monthly over the phone. He also adds e-products such as access to his personal Facebook group, conference call recording, master-mind group or access to his other products. For each client, Joe puts together catered consulting packages that helps them a lot more. This lets Joe reach more people and scale-up without putting in much more personal time per client.
How to find clients?
At this point, Joe has such a great presence and authority online through his podcast, blog, and conferences that coaching clients come to him. By the time he talks to a potential client, they are ready to purchase so he doesn't waste much time trying to convert clients.
If you go to his website and download one of his free offerings, you get a follow up email from Joe directly asking you to just respond to say that you successfully got the pdf by replying "yes." Joe then asks you to describe your practice. About 80% of people respond to this and moves Joe's future emails from spam into the inbox. Then, Joe puts in the time and effort to write a personalized email back to you about your practice. This isn't automated. It is a time-consuming on-boarding process, but the power of personalizing the experience for his customers makes it more likely that they will stay engaged in his products and emails, so it is worth it!
When Joe was first starting out, he was in a lot of professional LinkedIn groups. Make sure you read the rules about what you can post. So, Joe would write a blog post about a question that was posted in the group and linked to it in the LinkedIn group. That meant he had to do a lot of research, listen to podcasts, and read books so he could answer the questions.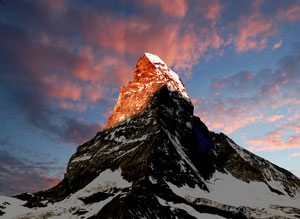 7 step process for goal-setting and out-sourcing
"I view everything in three steps: slow down, spark, innovation."
Going up the mountain: planning the goal.
Evaluate: What's going on in your business? What's the next step in the business?
Define: Defining whether you are starting a new goal or amplifying an established goal. Sprint after 1 new goal once everything else is on autopilot. Otherwise you are moving in too many different directions.
Plan: Plan the core items. If you have 15 minutes, what can you do to move the needle forward. Plan out the next phase of a goal in the micromoments.
Top of the mountain: Achieving the goal
Create Content: Who do you want to attract? What are their pains? What content can help them? You want to attract the right partners.
Networking: Who are the best partners for growing your practice?
Serve your clients well: You got the people in, now you have to deliver. Joe hired a VA to scheduled new clients for him while he was working.
Back down the mountain:
Outsourcing: You need to take things off your plate so that you can slow down and be able to spark the next innovation. Delegate before you run after your next goal.
When you outsource, you have to train people to take care of the emergencies themselves by giving them the numbers of other people who can take care of it.
Set boundaries with your staff and clients. You don't have to respond to everything that second.
Get started guide:
First phase: First 2 months: Consume information like a mad-man or mad-woman.
Second phase: Next couple months: Focus in on who you want to serve.
Third phase: Reach out to referral sources and find out the best language to use in the sales copy.
Resources mentioned:
Find Joe online:
---